FOREWORD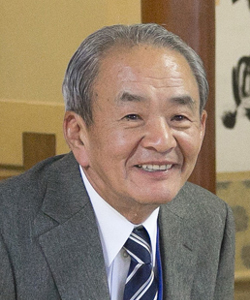 2018 marks the 45th Anniversary of Japan and the Socialist Republic of Vietnam's diplomatic relationship. Celebrating the year, the National Archives of Japan (NAJ) and the State Records Management and Archives Department of Vietnam (SRADV) jointly open the website titled "Japan and Vietnam: Archival Records on Our History", which presents the historical exchanges of both countries via our holdings.
Prior to this collaborative event, NAJ and SRADV signed the "Memorandum of Cooperation" in September 2017, to promote collaboration and professional exchange in the fields of archives and records management, so that we could make efforts to achieve common goals. This website is launched as the first project based on this Memorandum, and the 4 chapters introduce history of exchanges and cooperation between the two countries from the ancient period to the present. The over 1,000 year long-standing communication began at around the 8th century, and is still ongoing as learning from and having interests in each other. Japan-Vietnam relations currently become more important than ever in every aspect. As describing in the title of the 4th chapter "Old Partners, New Relationship', Japan and Vietnam have been developing bilateral ties for the future. We hope the website will deepen the further mutual understanding and friendship between Japan and Vietnam.
Finally yet importantly, I would like to express my sincere gratitude to Dr. Masaya Shiraishi, emeritus professor of the Waseda University, for his kind guidance as a supervisor of this project. I am also deeply grateful to the individuals and organizations including the Ministry of Foreign Affairs of Japan, who have extended their support and cooperation for creating this website.
Takeo Katoh
President
National Archives of Japan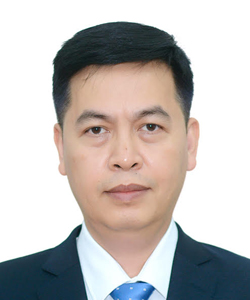 Vietnam and Japan officially established diplomatic relationship on September 21st, 1973. Since then, bilateral partnership between two countries has been continuously promoted and strengthened, especially when the two countries elevated their ties to "Extensive Strategic Partnership for Peace and Prosperity in Asia", which opens a better-than-ever bilateral relationship. Virtual exhibition "Japan and Vietnam: Archival records on our history" organized under conjunction between the State Records and Archives Department of Vietnam and the National Archives of Japan is a significant activity in response to activities held by the two Governments on the occasion of their 45th anniversary of establishment of diplomatic relationship (1973-2018).
With around 50 typical records preserved in archival institutions and museums in Vietnam and Japan, some of which are introduced to the public for the first time, the exhibition reflects historical stages of development in Vietnam-Japan bilateral relationship through a variety of achievements in the fields of economics, culture, education, art, etc., from its early days to modern time. The exhibition includes 4 chapters: Early relation, Exchanges in the early modern era, Exchanges in the Modern era and Vietnam - Japan: Old partners, new partnership. The exhibition is expected to bring an insight into the comprehensive and sustainable Vietnam - Japan relationship, which has stood the test of time.
On behalf of the organizing committee, I would like to express my sincere thanks to Hue Monuments Conservation Center, Hoi An Center for Monuments Management and Preservation, Institute of Sino-nom studies and Vietnam News Agencies for their valuable records and photos contributed to the exhibition. My sincere thanks also go to many other individuals and agencies, who have actively involved in this exhibition.
Dang Thanh Tung
Director General
The State Records and Archives Department of Vietnam